Painting graffiti on walls or on different surfaces is quite a common practice in Los Angeles. Through graffiti in most cases, youngsters express their feelings and beliefs. But those graffiti-painted walls and surfaces look good only when they are newly painted; with time, the paints fade and do not look that beautiful anymore. So, what is the solution? This is where the requirement for professional graffiti removal in Los Angeles CA arises. Glass Polish Service offers high-quality yet affordable services related to graffiti removal. 
Why is it essential to opt for graffiti removal in Los Angeles CA?
Graffiti walls and surfaces look exotic when they are newly painted but over time those get dull and can become a significant issue for property owners. Faded graffiti makes the property look unattractive and as a result, it may lead to a decrease in the value of the property. If you leave those faded graffiti walls unattended, those can invite more vandalism which causes more damage to the property. To avoid such a situation, availing of professional graffiti removal services is a must. 
The benefits of using graffiti removal services are as follows:
There are numerous benefits of graffiti removal services and it is a cost-effective solution for property owners as well.
Cost-effective solution
If you are worried about your property as it has unsightly graffiti painted on it then the graffiti removal service can help you save a significant amount of money. Yes, you read it right. Do not keep graffiti left on your wall for a long period of time; take help from professionals to get it removed scientifically so that it can't damage your property in the long run. The cost associated with fixing damages caused by graffiti may empty your pocket whereas graffiti removal at the right time can help you cut down on the repairing expenses for sure. 
Preserve property value
Getting graffiti removal done is an essential step to avoid a decrease in the value of your property. To fix scratched glasses in Los Angeles CA whom do you contact? 
Glass Polish Service is the name that came to your mind, isn't it? The best part is that this professional team also offers graffiti removal in Los Angeles CA which contributes to the preservation of your property value. 
Prevent future vandalism
In most cases, graffiti is used as a form of communication. If you keep graffiti on your wall like that, it may attract vandals to use your walls as a means of communication. Getting the graffiti removed quickly can help you keep away from future vandalism. Apart from this, graffiti removal in Los Angeles CA also improves the aesthetics of your property and makes it look more appealing.
Environmentally friendly
The experts of Glass Polish Service use environmentally friendly methodologies and chemicals that are less harsh on the environment to remove graffiti from walls. The team is well aware of all the latest tools and techniques essential for removing graffiti without damaging the property.
A clean city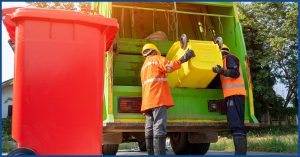 Think of a city that has clearly painted walls and another city that has graffiti walls with different messages of various vandals. Which one would you prefer more? Won't a city free from vandalism attract you more? Glass Polish Service offers professional graffiti removal services that help homeowners raise their voices against vandalism without impacting the dangerous vandals. 
About Glass Polish Service
To fix scratched glasses in Los Angeles CA most people contact Glass Polish Service as the team offers the best quality services in the locality. Apart from fixing scratched glasses or replacing one, the team also has expertise in removing graffiti paints from walls and other surfaces. Only professionals have the essential tools and chemicals and also the knowledge about how to remove such sticky paints. Trying to remove graffiti on your own won't be a wise decision, the best option is to get in touch with the professionals.
Conclusion
Experienced professionals have the appropriate knowledge and expertise required to handle errands related to graffiti removal. They can complete the task with efficiency and proficiency. Graffiti removal services involve adventures that only professionals can handle. This is the most cost-effective way of restoring your walls and other surface. Get in touch with Glass Polish Service today.