A glass window and a glass door entirely change the aura of a building. Whether it is a glass window, door, or mirror, they require proper maintenance to function appropriately. Anything that's made of glass looks excellent and adds to the aesthetics of a building but with time glass can become worn, can be damaged and also can be opaque. The best way to retain the beauty of the building is to repair or replace the glass as per requirement. But how will you understand whether you require glass restoration polish or glass replacement? It is indeed a matter to pay attention to and before you opt for any of the two options, make sure to get in touch with the professionals of Glass Polish Service.
Glass restoration polish vs. glass replacement
Before we delve into the topic of different signs of glass restoration and glass replacement, we need to know what glass replacement and glass restoration actually mean and how these services are different from each other. Fixing scratched glasses in Los Angeles CA falls under the glass restoration service category. To make the glass look as lucrative and shiny as new, you need to opt for glass restoration services offered by Glass Polish Service. But if the glass is not at all in a condition to be fixed or to bring it to the original condition, then the replacement of the glass is the only way out you are left with. The process of replacing glasses involves the removal of the old glass, replacement of the same with a new glass, and disposal of the old, damaged glass. 
Signs that indicate that it's time for glass restoration
If you find some minor damages or some wear and tear on your glass window, door or so, then glass restoration treatment can be a great option to revive the beauty and condition of the glass. Some signs that work as a hint of the requirement for glass restoration are as follows:
Discoloration

:

Over time, the discoloration of glass may take place, due to its age or exposure to rain, storm, and sunlight. Glass restoration polish is a process using which professionals can restore the original color of the glass, be it a colored glass or a transparent one.
Scratches

:

Scratches can make your glass look dirty and untidy. If those scratches are kept like that then those may make the entire glass fragile. The best way to avoid the decay of the glass is to opt for glass restoration. To fix scratched glasses in Los Angeles CA you can get in touch with the experts of Glass Polish Services at any time.
Small cracks

:

If you find small cracks in the glass then you mustn't ignore them and should take the necessary action at the earliest. Otherwise, the small cracks can become bigger with time. To prevent your glasses from breaking, you must get glass restoration polish done. 

Broken edges

:

If your glass has broken edges, then it can be harmful to anyone who comes near the glass. Restoration can fix this issue as professionals associated with Glass Polish Service grind down the broken or chipped edges and make them smooth.
Signs that indicate that it's time for glass replacement
Significant damages or major damages can't be fixed with glass restoration polish, you must opt for replacement of the glass without wasting time. Here are some of the indications which let you know that you need to replace the glass: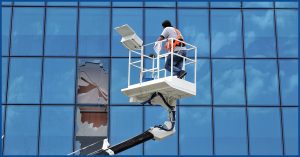 Broken glass:

Replacement of broken glass is an urgent requirement in order to avoid accidents. Broken glass can cause some serious injury and you mustn't wait for that to take place. So, the best option is to get it replaced by professionals as soon as possible.

Large cracks

:

Large cracks are an alarming situation that calls forth the requirement for glass replacement. Only professionals are able to replace such glasses safely and also can dispose of old and cracked glass safely.

Deep scratches

:

It is impossible to fix scratched glasses in Los Angeles CA if the scratches are deep. It is also risky to keep it like that. Professionals recommend the replacement of the entire glass when such deep scratches take place. 

Distortion

:

Replacing your glass becomes necessary if the glass gets distorted or warped. Age and exposure can eventually make the glasses distorted and glass restoration polish can't be a remedy for this condition. Get the glass replaced and be safe.
If you are unable to understand whether you need to opt for glass restoration or glass replacement, you must contact the experts associated with Glas Polish Service and they will be able to guide you on which service you need to choose. Glass restoration polish and glass replacement are quite different when it comes to the process. However, if you find some damage be it minor or major, do not delay and get it fixed at the earliest.